This week is filled to the brim with exciting book launch activity! If you're in the Bay Area, my local book signing is this Thursday from 7:00-8:30pm in Oakland at A Great Good Place for Books. I stopped by there yesterday to say hello and they were really looking forward to it, as am I.
Although I did dream last night that I showed up at the book store for the signing and forgot to bring all of my handouts and goodies. (Oy! It's like those dreams of showing up at high school with just your socks on and forgetting that there was a calculus exam that day! Haha!). Remembering to breathe!
And if you're not in the area, there are plenty of ways you can celebrate the launch with me! For starters, tomorrow, we're kicking off the first ever Right-Brainers in Business Video Summit! There are already more than 1,000 people from around the world signed-up to participate.
We've got an amazing line-up of experts who will share their insider secrets on how to run a creative business successfully. Not only will you get to hear their pearls of wisdom, you'll get to see them in action because this is a video summit after all! And I'll be there live to chat with you and answer questions. Just check out these inspiring speakers:


Would love to "see" you there! You can still sign-up here (and did I mention, it's free to watch!)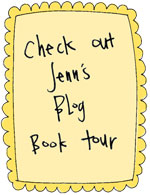 As part of the launch, I'm doing a virtual book tour where I'm doing guest interviews and posts on blogs throughout the next several weeks and beyond. You can check out my past posts here and see the upcoming schedule. If you're interested in hosting me for a guest post, please drop a line to info at artizencoaching dot com with the subject line "blog book tour" and someone will be in touch soon! Thanks!
Lots more goodies and exciting announcements to come, so stay tuned. Sign-up for my Artizen Coaching newsletter so you always get the latest and greatest.